Regular price
Sale price
$10.00 USD
Unit price
per
Sale
Sold out
MADE IN COLORADO!! We offer 6 flavors or the Saucy 6 Sampler!! Regular bottles are 5 Oz with a 24-36 month shelf life
Smokin' Hot Date Flavor Profile: Dates - Chipotle -Garlic. Dark and sweet, this smoky hot sauce has deep flavors and just the right amount of medium heat.
Grundle Thumper Flavor Profile: Habanero - Arbol Chili - Garlic.If you like it hot, this is our best seller and one of the best-flavored habanero hot sauces in the world.
Peaches En Regalia.  An explosive Peach hot sauce that is dressed up with a simple melody of Colorado Peaches, Habanero peppers, and the powerful aroma of Rosemary
Tsumami Flavor Notes: Black Habanero - Black Reaper -Black Garlic Heat Level: Hot. This is our Limited Edition Black Garlic, Black Scorpion, Reaper and Ghost Pepper hot sauce. Extra hot, hot sauce.
Ghost Of Ser-Ana.  Bright with fresh flavors of green Serrano pepper and green ghost pepper. Seaweed, shiso, lemon and a hint of popcorn make this a well balance all-around green HOT, hot sauce. A Gourmet hot sauce that pairs well with sushi, raw oysters, seafood, steak, tacos, and so much more. Heat Level: HOT
Jal Up In Yo Tomatillo Flavor Profile: Jalapeno - Tomatillo - Spices Heat Scale: Very Mild.  Jal-up-in Tomatillo hot sauce is a mild sauce that has won several Scovie awards for the best Kid-Friendly mild hot sauce on the market.
Saucy 6 sampler contains 6 1.7 fl. oz. bottles.  Flavors include: Grundle Thumper, Smokin' Hot Date, Jerk My Chain, ghost of Serr-Ana ,Jal-up-in-yo Tomatillo & Thai Me Up
---
Share
View full details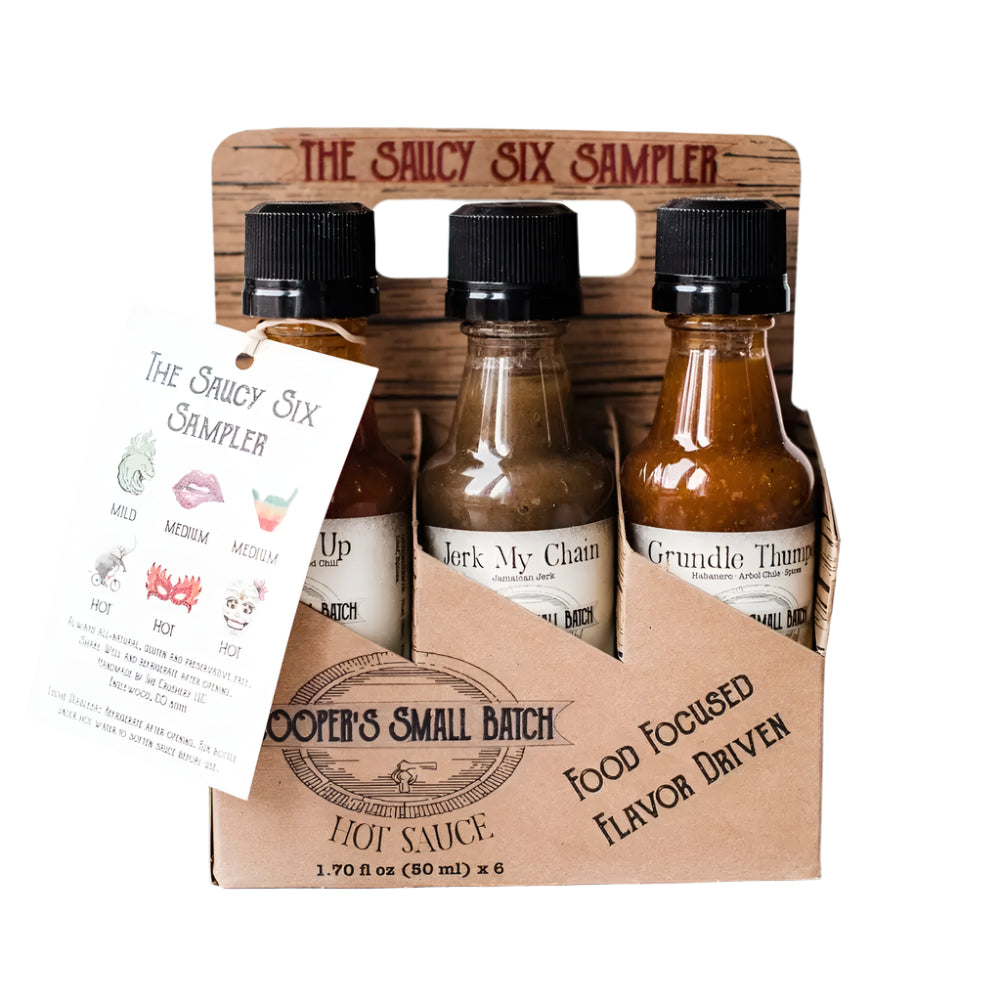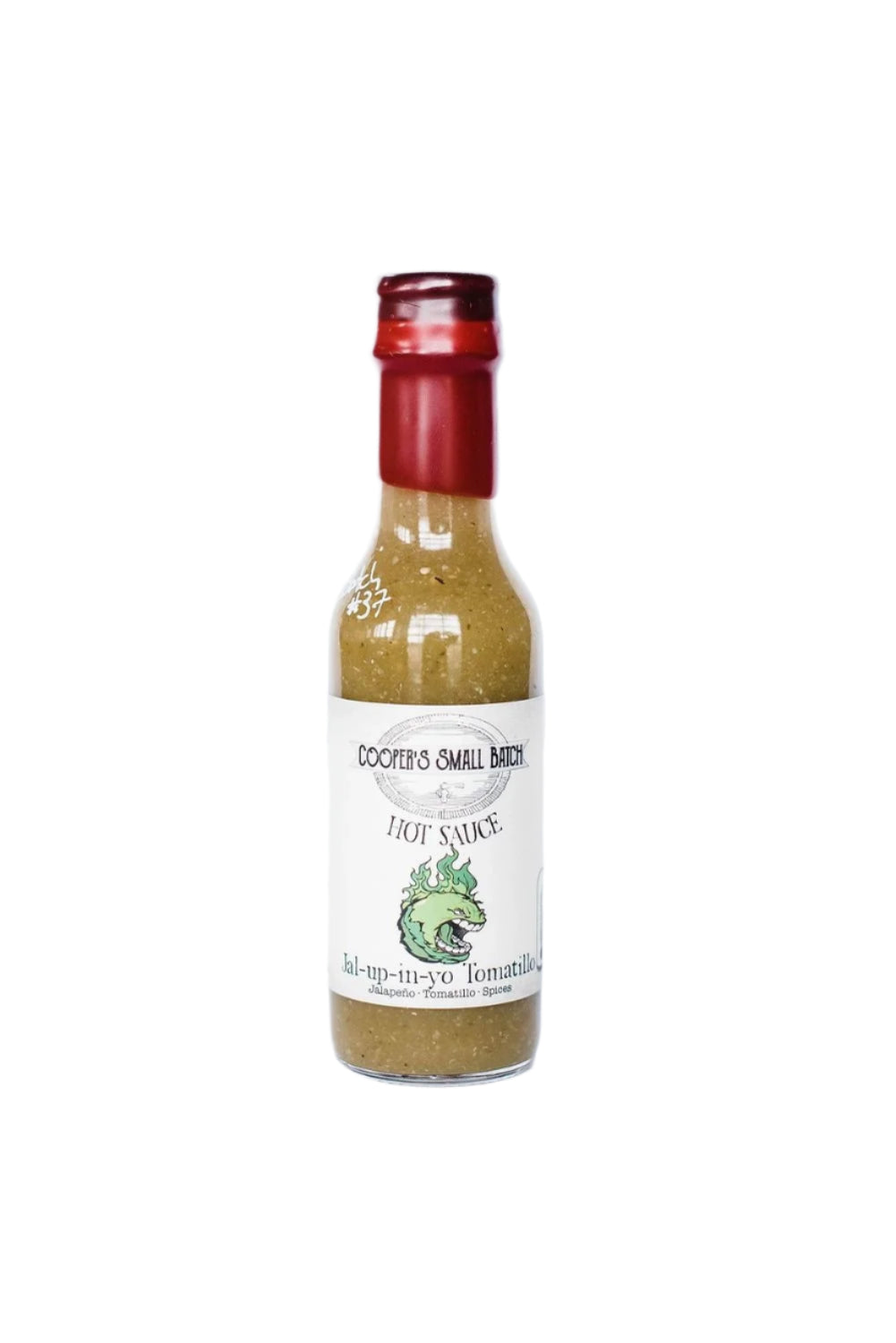 Curated Gift Sets for Effortless Gift-Giving
Ready to elevate your gift-giving game? Explore our collection of Happy Packs and discover how effortless expressing your feelings can be. Join us in spreading happiness and making moments memorable, one beautifully curated gift at a time.